Small Acts of Kindness: Warming Hearts and Homes for Vulnerable Older People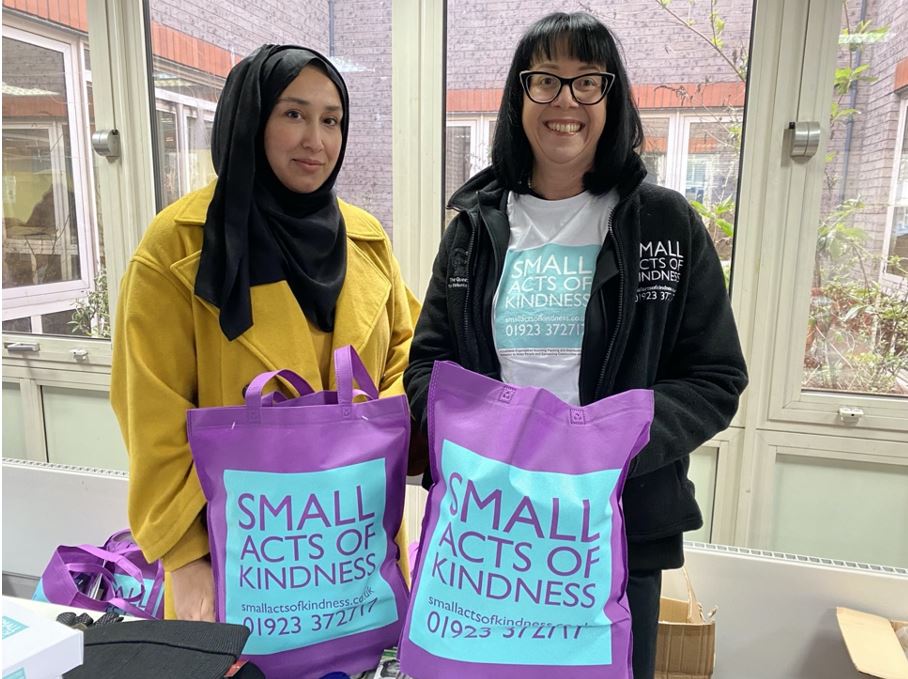 Winter's chill is unforgiving, especially for the vulnerable. As we prepare for the season of snowflakes and roaring fires, Small Acts of Kindness, is stepping up to make a difference in the lives of vulnerable older people. They're doing this through their inspiring initiative, the "Warm in Winter" gift bags.
The challenge of staying warm in the heart of winter can be particularly daunting for older individuals who may not have the resources or support they need. Small Acts of Kindness recognised this issue and decided to take action. Their "Warm in Winter" gift bags have become beacons of hope for those who are in need.
Over a period of six months, Small Acts of Kindness utilised funding specifically earmarked for winter initiatives. This funding allowed them to source, pack, and distribute an additional 100 "Warm in Winter" gift bags to vulnerable, lonely, and isolated older people who were struggling with the cold in their homes.
The contents of these gift bags were carefully curated to provide both warmth and comfort. Each bag included essential keep-warm items like a cosy fleece blanket, a thermal hat, gloves, a comforting mug, hot drinks, soup, and nourishing porridge. To top it off, everything was neatly packed into a reusable tote bag, ensuring that these items remained accessible and easy to carry.
The impact of this initiative is nothing short of heart warming. Directly, 100 vulnerable, lonely, and isolated older people benefited from these thoughtful gift bags. But the ripples of kindness extended far beyond these individuals. The indirect impact touched their friends, family, and neighbours, potentially doubling or even multiplying that figure several times over.
A heart warming case study from a local community member, Maureen, who distributed the "Warm in Winter" gift bags, speaks volumes about the difference these small acts of kindness can make. She said, "If only you knew how much love has been generated by these bags."
The recipients of these gift bags include people who are confined to their homes, recently widowed individuals who have almost no visitors, married couples dealing with disability and caregiving, and even a gentleman bravely facing terminal cancer. Small Acts of Kindness has managed to provide not only physical warmth but also emotional comfort and a sense of being cared for.
In a world where the challenges faced by vulnerable older people can sometimes go unnoticed, organisations like Small Acts of Kindness remind us of the power of simple gestures and community support. The "Warm in Winter" gift bags are a testament to the fact that, with a little kindness and a lot of heart, we can make the world a warmer and more compassionate place, one person at a time.