Luton Foodbank Project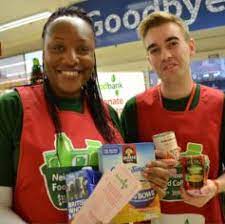 BCBN recently worked in collaboration with Luton Foodbank to provide essential assistance to members of the community following the current Covid-19 outbreak. The help of BCBN has proved integral to providing support to many members of the community by providing meals to families who would be left helpless otherwise. Covid-19 has seen a rise in the use of foodbanks nationally and the help of BCBN has aided the scale of operations, particularly within Luton Foodbank with the demand increasing by 100%.
Many of the recipients were children with over 300 parcels delivered in May 2020, which indicates that the help we provide is essential to the sustenance of our next generation. It is initiatives like ours that make a real difference nationally.
A case study from a parent who had been a recipient of the Foodbank parcels revealed that without the help of Luton Foodbank, it would have been difficult to provide food for their family. Help is not limited to parent and child families, another case study from the Foodbank highlighted that the support has been a "lifeline" to individuals who do not have the support of loved ones nearby and more specifically, individuals who live alone.