BCBN 6th Gala Dinner 2018
BCBN Raises £205,000 In support of charities tackling Youth Violence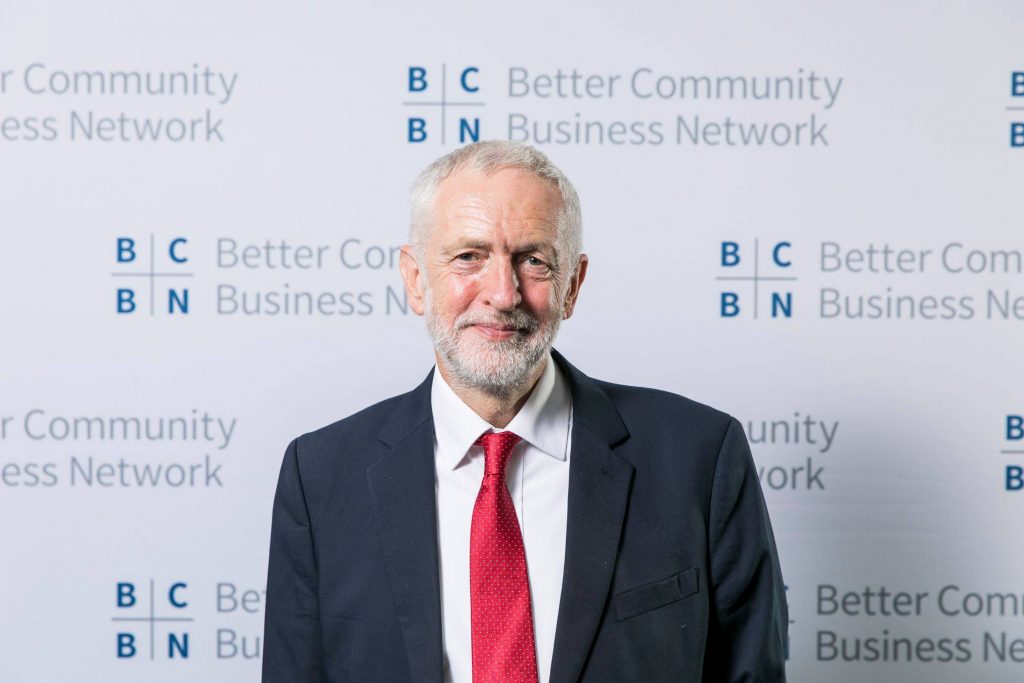 The BCBN Board of Trustees would like to extend a heartfelt thank you for your support at this year's Better Community Business Network event. Over 600 guests attended our 6th annual gala dinner on Monday 10th September at the Great Room, Grosvenor House, helping raise a fantastic total of £205,000 for the Exclusion to Empowerment: Tackling youth violence program and BCBN Grant Initiative.
Our chief guest for the evening, the leader of the Labour Party, Rt Hon Jeremy Corbyn MP, made an impassioned address stating:
"As MP for an inner-city community, I applaud BCBN and its partner charities, who are taking a holistic approach to combatting knife crime and youth violence, supporting young people in their life journey and helping create a safer society."

Our beneficiaries Khulisa, StreetDoctors and Redthread will work together, in partnership with BCBN, to interrupt the cycles of youth violence at every stage. Supporting young people at three high risk transition points in their lives, providing support to divert young people towards a positive future. Together, these organisations will support young people by equipping them with the knowledge and emotional resilience to make more positive decisions, helping them to lead safe, happy and fulfilling lives, free from violence and crime. The project has four key aims, which will be delivered through the work of each of the partners:
Youth Behaviour Change Programme helps young people to identify and address the root causes of their disruptive behaviour and equips them with new skills to manage conflict in their lives.
Life-changing training sessions that equip young people at highest risk of violence with emergency life-saving skills.
Youth Violence Intervention Programme meets young people during the intense moment of arriving at hospital after experiencing a violent injury.
Empowerment: increasing young people's self-confidence and personal resilience.
As you are undoubtedly aware, BCBN events seek to raise funds for the causes that we support here in the United Kingdom, our activities as a founding principle, are entirely funded by the Trustees. Please continue to support the initiative on social media by using the hashtags #EndYouthViolence. We also welcome your feedback, email us your comments at events@bcbn.org.uk and we look forward to seeing you again at future programmes.