People and Gardens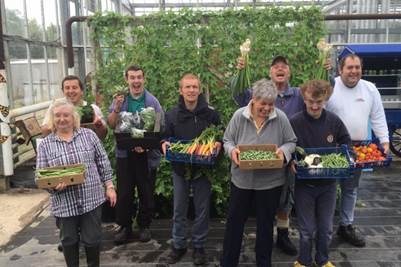 BCBN supported the People and Gardens based in Cornwall, a charity which uses horticulture to promote physical and mental wellbeing. The organisation who has previously partnered with Tesco and Santander Bank PLC focuses on helping individuals with learning disabilities or emotional impairments to develop as individuals, learn work and social skills and have quality of choice. With the effects of pandemic, several users who were reliant on the facilities provided found it difficult to adjust to the changes that were enforced which caused an increase in depression and anxiety.
With the help of BCBN we were able to award People and Gardens funds for their "Learning from Lockdown" project. With our funding People and Gardens were able to create a film detailing how users coped and adapted during Covid-19. The theme was "What the lockdown has taught us". The aim of the film was to reveal the positive outcomes through being a strong community.  We hope that the video will help people understand and learn how to support those with additional needs to cope and how to ensure their wellbeing is maintained.
For more of an insight into our support with People and Gardens, please watch the video below for a very well-informed film on YouTube of their work.