MADE: Keep Britain Tidy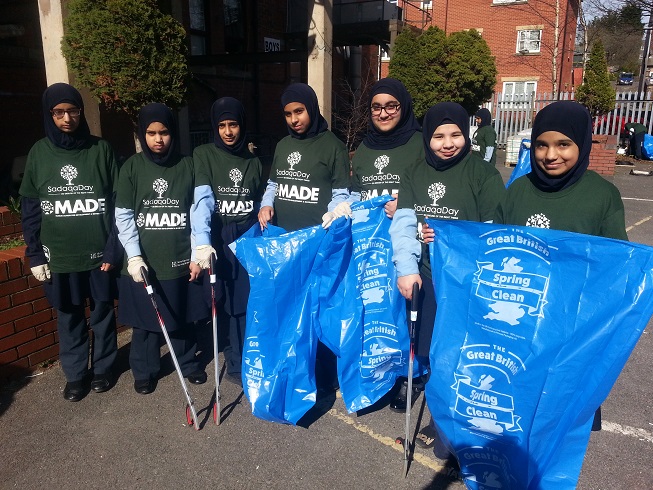 'Can we litter pick on a regular basis?'
BCBN is proud to have supported Sadaqa Day initiative by MADE where high school students were taught to give to give back through litter picking in their local communities. Assemblies on the importance of cleanliness within the community delivered to over 1000 students across 7 schools and numerous youth groups. Sadaqa day was about teaching young Muslims the importance of being active citizens within their community.
'I never thought picking up litter could be so fun but when you do things with the right intention then everything becomes rewarding.'
Young people were taught that the Islamic concept of sadaqah extends beyond monetary donations, to helping the wider community. The volunteers who took part fund litter picking not only rewarding but fun.
'Litter picking felt rewarding, as not only was our community looked cleaner and better. It was enjoyable as we worked as a team. Sadaqah Day is a fantastic initiative, which made us think about our community first'
The event allowed young people to come together from different backgrounds and work in teams to take give back to their local communities .